Improve Your Interior with Countertops in Montgomery, AL
Your kitchen and bathrooms are busy spaces. The right countertops in Montgomery, AL, can bring your interior design together and also improve the convenience and ease of use of these rooms. At Carol's Carpet Flooring America, we empower you to revitalize your interior with our wide-ranging selection of natural, solid surface countertops. By visiting our showroom, you will gain the products and support you need to carry out a successful remodeling project.
Our stone countertops are fabricated from natural materials, carefully crafted to bring out their beauty and strength. These products serve as great centerpieces for your kitchen or bathrooms. Their hard and solid surfaces will stand up well against daily use. Also, the brilliant finish and sealants repel dirt and liquids – meaning that clean up and maintenance remains simple.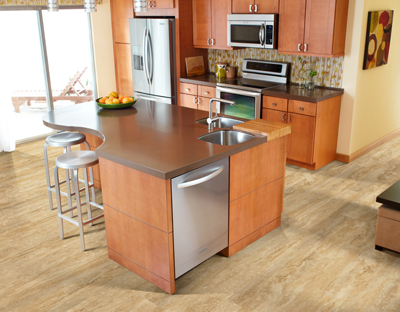 A Dazzling Selection
The countertops we offer are available in a variety of materials and colors. After making your selection, you may coordinate with installation contractors to fabricate surfaces that meet your interior design goals. Whether you are adding an island to your kitchen or would like a dual-sink set up in your bathroom, these countertops are fabricated to your needs. Our showroom features:
With many different types of countertops available through our showroom, your remodeling options are virtually limitless. Please consult with our countertop professionals and start planning your project with us.
Count on Us to Help You Get Picture-Perfect Results
When planning your countertop installation, there are many variables to consider. Apart from finding the right material that will coordinate well with your flooring and interior design, it's also important to make sure the details of your project are also addressed. After all, a countertop is more than a slab of rock – it's going to be a central component to your kitchen or bathroom.
Our stone, quartz, and granite countertop consultants are here to ensure your project proceeds smoothly while aligning with your goals. We are well-versed in the different types of countertops and can provide keen insight on the selection and installation processes. You can count on our experts to help in a variety of areas, such as:
Cost Management: We'll help you find a solid surface that beautifies your property without putting cracks in your budget. Our team will guide you through our catalog, which includes a variety of countertops at sensible price points.
Interior Design: Natural stone surfaces are a sight to behold, but if they don't match well with your existing flooring, walls, and decor, then they can easily become an eyesore. Our consultants will work with you to find a product that complements your interior.
Installation: Installing a new countertop has its challenges. Let us help you overcome them. We'll work with you to note any specific issues with your installation, such as fitting your selection to your existing sink, backsplashes, and layout.
Contact us to arrange a consultation for new countertops. We serve customers in Montgomery, AL, as well as Prattville, Wetumpka, Millbrook, and the surrounding area.