Explore Our Luxury Vinyl Planks in Montgomery, AL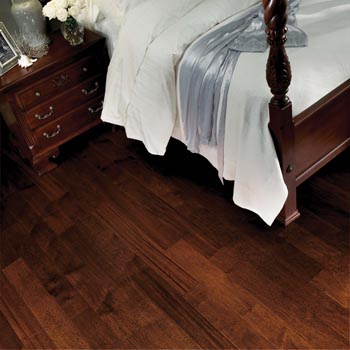 Carol's Carpet, Inc. is excited to offer one of the latest innovations in modern flooring for our customers. Our luxury vinyl planks in Montgomery, AL, deliver a unique balance of practical and financial value and offer a better way to get the look of natural hardwood almost anywhere around your property.
Showcasing the power of today's manufacturing techniques, this material is the solution you can count on when you want to do more with a remodel, renovation, or new construction project for less — all without compromising on quality. You can see all the best brands from trusted names in the flooring industry when you visit our spacious showroom.
No matter your situation or style preferences, an LVP floor offers the perfect pathway to a cohesive, comfortable home aesthetic. Most importantly, it's easy to install and maintain, meaning that you get greater utility with fewer concessions of your time, money, and energy.
How It Works
If you're wondering how one product can accomplish so much across varying environments, the answer is the innovative approach to surface crafting. Like all luxury vinyl, our planks take advantage of high-resolution, photorealistic textures to emulate the look and feel of authentic wood. Unlike the natural alternative, however, this option stands up to water and is easier to keep clean.
By choosing a luxury vinyl plank floor, you also gain improved soundproofing and more efficient insulation than sheet vinyl and laminate can offer. Plus, the use of planks provides an even greater resemblance to wood surfaces than other configurations. The benefits keep on coming, too, with distinct advantages like:
Installation over Existing Tile
Ability to Fit Into Spaces with Existing Cabinets
Softness Underfoot versus Other Hard Floor Materials
Offering More than Just Flooring
We believe that our in-store experience should be comprehensive, allowing customers to leave with complete, confident solutions for their planned projects. To that end, we provide a wide range of products and services to help you achieve your cohesive design vision.
Our showroom team can help with everything from luxury vinyl plank floor installation advice to exploring other options for the natural wood look. We can even help with counter-tops and backsplashes to accent your new surfaces.
We're not just a flooring store — we're a complete shopping experience that's entirely focused on helping you make the most of your project. Don't wait to enjoy the personalized style you deserve throughout your home. Let our seasoned showroom experts guide you along the path to perfect surfaces when you stop by today.
Contact us now for unparalleled value on today's top vinyl brands. We proudly serve Montgomery, Prattville, Wetumpka, and Millbrook, Alabama, as well as the surrounding areas.